Luke Maki, P.e.

candidate for 2016 division vi director-elect

When "Off the Clock" I enjoy:

Travel with Family

Bicycling
Downhill Skiing
Walking
Welcome....and thanks for visiting!

You have likely come to this page via the 2015 IEEE Ballot. Here you will find a restatement of my position relative to my candidacy for Division VI Director-Elect (2016), answers to the 'three questions,' and I have also provided a bit more information about myself and my history.  Regarding any issue you care to share with me, I will be pleased to hear from you.

IEEE Professional Communication Society (PCS)

IEEE Technology & Engineering Management Society (TEMS) [formerly TMC]
IEEE-USA

Technology Policy Activity

1999 – Present:

 

Professional Communication Society, Member
1999 – 2007

 

Administrative Committee,

                         Member
               Award
for outstanding service to
               the society.
2005:

 

IEEE-USA Professional 
                Achievement Award
2008: Chair, Communications Committee (TMC)

2009-2010: TMC President-Elect (Executive Committee)

2011-2012: TMC President (Executive Committee), Structure Options AdHoc

2012: ITMC 2012, Publications Chair

2013-2014: TMC Past-President (Executive Committee), Secretary, and Nominations Committee Chair

ITMC 2013, Vice-Chair

ITMC 2014, Committee

ITMC 2015 / ICE Conference,
    Vice-Chair, speaker on Aerospace
    Panel regarding Business Processes

2015-Present: TEMS AdCom (Secretary, and Member-At-Large)

Committee on Communications Policy (CCP; formerly the Communications and Information Policy Committee, CIPC)

1999-2007: Liaison from IEEE PCS to IEEE-USA CIPC

2003-2004:

 

Chair of IEEE-USA CIPC
2005:

 

IEEE-USA Professional Achievement Award

2008-Present: Liaison from IEEE TMC/TEMS to IEEE-USA CCP

IEEE RFID 2007: Launch Event Team Member

IEEE RFID 2008: Publications Chair

Government Relations Committee

2011-2012: Vice Chair

IEEE Ethics 2014, Launch Event Team Member, Publications Chair

IEEE Ethics 2016, Patron/Exhibit Chair

IEEE TAB COmmittees served:

Future Directions

TAB Management
      - AdHoc Society Advisory

      - AdHoc: Structure

      - Contributed to
            development
            of 'New Technical
            Community' Process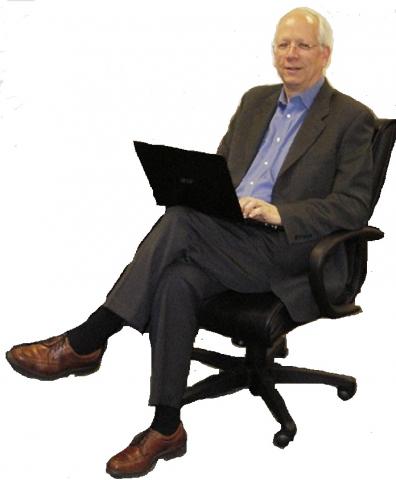 The opinions expressed on this website are the opinions of the author and not necessarily the opinions of the IEEE.