Luke Maki, p.e.

candidate for 2016 division vi director-elect

Experienced
Professional
Trusted
position Statement

Having helped manage two of the Operating Units (OUs) in Division VI, and interacting with volunteers from all seven, there is no doubt that all embrace the IEEE Vision to be "…universally recognized for the contributions of technology and of technical professionals in improving global conditions." With the most diverse set of Fields Of Interest of any, Division VI helps make whole the technical expertise of the Technical Activities Board.  For this reason, when serving on TAB, I have consistently advocated for retention of this diversity, even in light of financial challenges.  While conferences and publications are a mainstay, I will work to further develop more direct IEEE-Industry collaboration, and increase visibility of the Division VI OUs in this regard.  Collaboration with some larger, international, corporations has been successful, and can potentially expand in new ways; efforts must be made to incubate similar relationships with small and medium businesses as well.  I am honored to be considered for this leadership position, and with your vote of confidence will look forward to serving Division VI.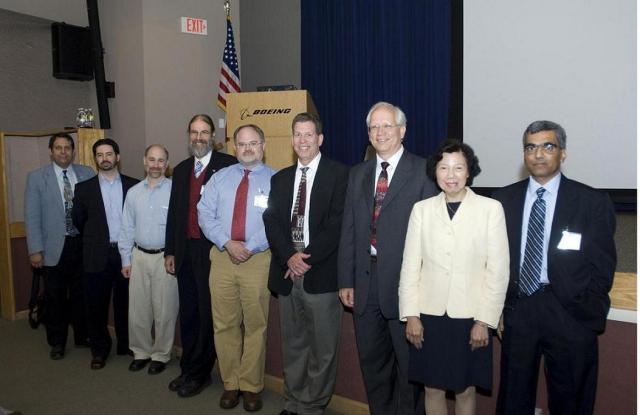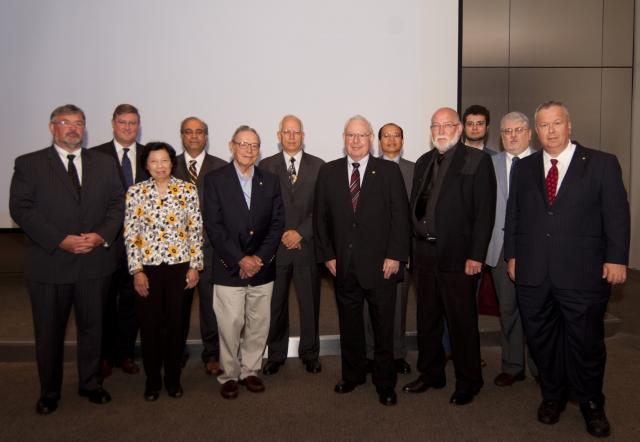 IEEE Speakers and Staff attending the 2009 New Technologies Industry Seminar

IEEE Speakers and Staff

attending the 2012 New Technologies Industry Seminar
The opinions expressed on this website are the opinions of the author and not necessarily the opinions of the IEEE.
Candidates for this office can optionally answer three questions;  I have chosen to answer;  the questons and my answers also are part of the official ballot materials.  I welcome your feedback.


Again, I am honored to be considered for this leadership position, and look forward to serve.

IEEE Speakers and Staff

attending the 2015 Seminar